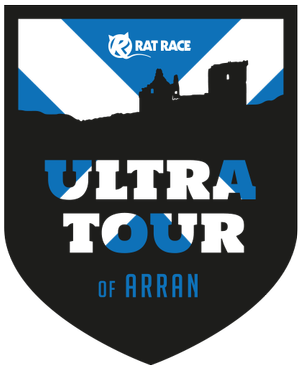 Next month, one of our members Bro. David Livingstone, will be taking on the Ultra Tour of Arran. This is for a worthwhile cause and a great undertaking for charity. He describes this in his own words below:
"On the weekend of the 4th and 5th of April, I will be tackling the Ultra Tour of Arran. The race, in principle, is simple: Run the course until its finished, hopefully ending up in one piece. The complication lies in the distance and the terrain. The course itself is off-road and if anyone reading knows the Isle of Arran, then they will know it's not the fattest of islands. The total distance per day is roughly 30 miles, which is classed as an ultra marathon, all with a lovely springtime camp overnight."

"This is all in the name of charity though, and it is a worthwhile charity for sure. I don't want to demean the work they do by referring to them as an underdog charity, but I certainly feel that they don't receive the wealth of publicity and recognition that they deserve. The North East Rider Volunteer Service (NERVS) provides courier support to the NHS, not only saving valuable time in transportation of vital medical supplies but also taking a huge burden off the hands of our Health Services. Many many lives have been positively affected by the noble work that these volunteers do and I feel that this is the main reason behind why I chose them."
It would be greatly appreciated if any would donate here, in the name of charity.